VNGGames has announced the Open Beta for Metal Slug: Awakening. As the latest version of the classic IP series, Metal Slug: Awakening has instilled a comprehensive upgrade across all its iconic features, ranging from the characters to its gameplay – captivating all commanders to revisit the glorious yet exciting arcade gaming experience just like the good old time!
Diverse Gameplay Backed By Numerous Skills
While replicating the IP's signature World Adventure gameplay as well as replenishing most of the classic scenes with refined 3D visual upgrades, Metal Slug: Awakening also optimizes the mobile operating system, thus giving the commanders a brand new yet familiar visual and gaming experience.
Relive the classic run and gun with power-up weapons!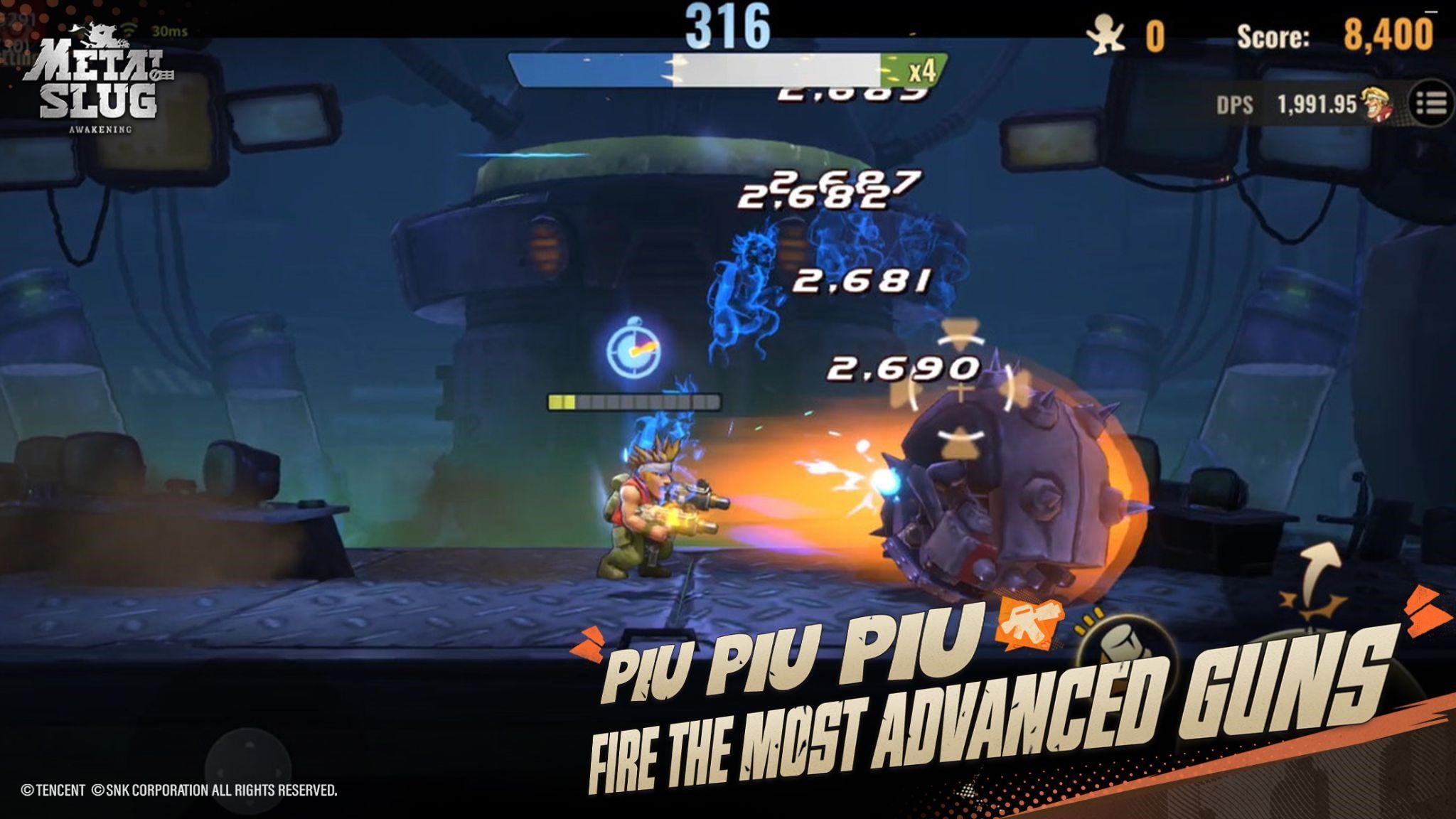 Refined graphic upgrades of all iconic IP elements!
Wide Variety of Attacks Are Added While Retaining Most Of the Classic Easter Egg Surprises
On top of the comprehensive advancements of characters, missions and adventures, Metal Slug: Awakening also brings its iconic and nostalgic Easter egg surprises to the mobile version! From the iconic fat Marco to the undecayed mummies, the game not only fully restored the signature elements of Metal Slug, but also diversifying multiple features of the game – promising a casual yet thrilling gaming experience to the commanders.
The chubbier the Marco, the stronger the character is!
For experienced commanders who are no longer new to the game, they will certainly be amused by the iconic elements and little surprises of the game, including the rewarding blue and white-striped shorts raised by the NPC – Hyakutaro as well as his signature salute gesture, and the coins-dropping Djinn… All these hidden Easter-eggs liked gimmicks will certainly recall the good old times and memories of the commanders.
Multiple Easter Eggs await you to discover!
Brand New Vehicles That Give You A Flexile Battlefield
With the brand-new SV-001 tank, the vehicle has become much more mobile-friendly, not to mention it is now equipped with bullet-shooting systems that give remarkable fast-paced attacks and damage towards enemies! Other than that, the iconic camel installed with flaming modes is also made available, aside from the spring-legged drilling car and numerous unique vehicles that can further empower and support commanders for better attack in every battle field.
Brand-new vehicles that ensure a flexible attack!
Numerous Weapons That Stimulates A Competitive Battlefield
Heavy Machine Gun is certainly an unforgettable trademark of the game that can easily resonate gamers to Metal Slug! Besides replicating the old but gold weapons, Metal Slug: Awakening has also added numerous brand-new gun collections! Commanders can now retest  the power of original weapons such as heavy machine gun, Rocket Launcher; while at the same time checking out the latest collection, which includes Gattling, Boxing Gun, Saw Launcher, etc – up for every commander to pick anytime and anywhere.
For more information about Metal Slug: Awakening, stay tuned to the official fans page for first-hand information!
【Official Social & Community Channel】